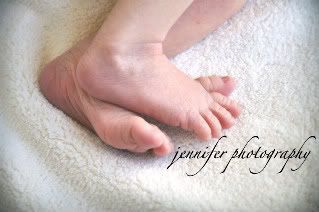 Little Firefly
Born 30 December 2010
2:48 am
7 lbs 6 oz
A few little facts:
He has/had huge feet! He was wearing 6-18 month socks when we came home from the hospital.
He never did have that newborn look. He's just always looked like a little toddler.
He was alert and able to hold his head up a few hours after he was born.
He gave us quite a fright with a decelerating heart beat, but he was just trying to escape the heart rate monitor.
Everyone had to ask for pronunciation as to how to say his name. My dad still can't get it right.
Epidurals are fan-freakin'-tastic! Seriously. No joking. We went to the hospital only after I reached my pain threshold (all back labor. OUCH) and then after switching to a different hospital! It was my first demand and it was GLORIOUS!
We left the hospital after less then 36 hours and were home in time to celebrate the new year.
These pictures were taken when he was 4 days old. He is my favorite picture subject ever and he seems to not mind having his picture taken (so far).